Download the Best Questionnaire Template Here
A questionnaire is an instrument to gather information that allows analysts to study the attitudes, beliefs, behaviors, and characteristics of the subjects. It contains a list of questions that must be filled in or answered by the respondent. Using the questionnaire, you can find out the circumstances or personal data related to the experience, knowledge, attitude, opinion etc. that we get from the respondent.
The purpose of preparing a questionnaire is to improve the parts that are not appropriate to be applied in the data collection of respondents. Respondents can easily provide answers because alternative answers have been provided – one example is the checklist-type questionnaire. In addition, the respondents will only need a short time to answer the questions in the questionnaire.
Types of Questionnaires
Generally, there are two types of questionnaire: the open-ended questionnaire and a close-ended questionnaire. The former is a questionnaire which provides choices of answers that have been determined by the researcher, can be in the form of "yes" or "no" and can also take the form of a number of alternatives or multiple choices. Meanwhile the later gives freedom to the respondent to answer according to his own wishes.
Questionnaire Objectives
The main purpose of making a questionnaire is to obtain data that is relevant to the survey objectives. By using the questionnaire, the researcher or surveyor can get data with the highest possible reliability and validity. It can be used to collect information as a basic material in the framework of preparing permanent records. Besides, it is very effective to take a sampling of the attitudes or opinions of the respondents. However, these objectives can only be accomplished if the questionnaire is constructed well.
A good questionnaire
A questionnaire can be said as "good" enough if it meets the criteria below:
The respondents have a distance from each other.
The survey should involve a number of people in the system project, and it is useful to know what proportion of a particular group approves or does not approve a particular feature of the proposed system.
The questionnaire can be used to ensure that the problems in the existing system can be identified and discussed in the follow-up interview.
The questionnaire uses the respondent's language whenever possible.
The questionnaire keeps the words used simply.
The examples of good questionnaire templates which meet those criteria can be seen and downloaded from this website. If you use the appropriate and good questionnaire template, you can get several advantages. The survey using a questionnaire does not require the presence of researchers or surveyors. A good questionnaire will make the respondent undoubtedly answer the questions, without being afraid or shy.
Questionnaire Template
Education Questionnaire
Employee Benefit Survey Questionnaire
Employee Health Questionnaire Template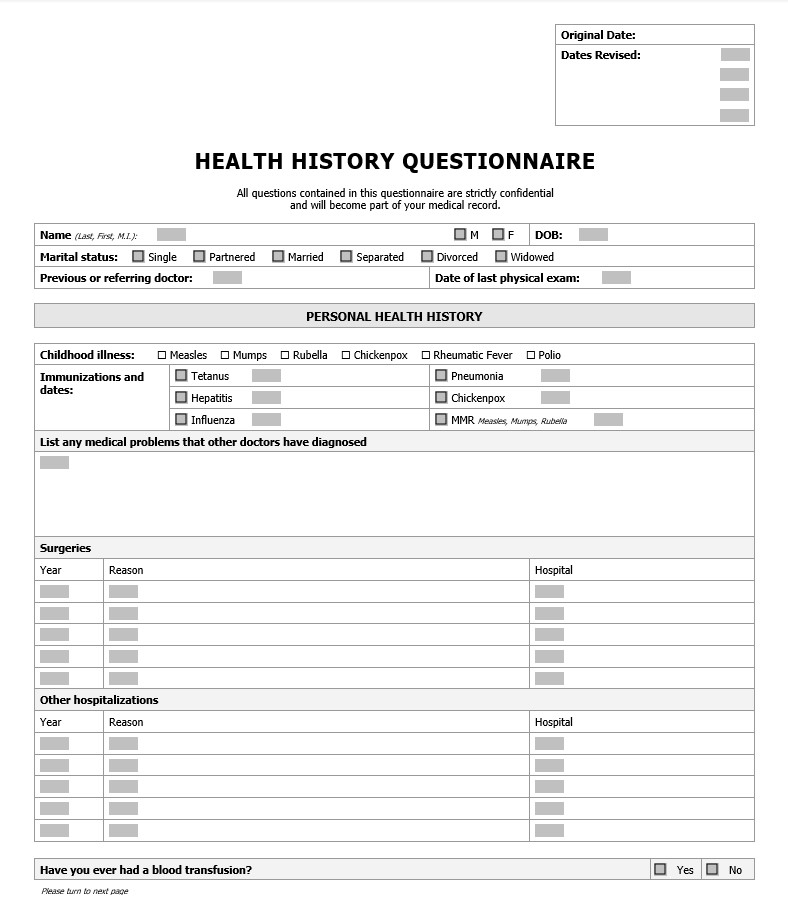 Health Questionnaire Template
Interview Questionnaire Template
Questionnaire Template Word
Customer Service Questionnaire Template