How to Write a Request for Proposal
A proposal is a plan that is outlined in the form of a work plan, careful, systematic, and thorough plan carried out by proposal writer to request or propose before conducting an action. Simply put, the proposal is interpreted as a form of submission or application, offering in the form of ideas, thoughts or plans in other parties in order to get support. The support can be either in the form of permits, approvals, funds and so forth.
A proposal can also be said as a working guideline, a complete map that will be passed during the activity with a complete description of the scope and sequence of activities, the time period from the start of each activity, other parties involved, facilities needed and other important information.
Reasons for writing a Request for Proposal
There are various reasons why people request for proposals. Some of the reasons are:
To establish businesses.
In the field of business or business, the proposal serves as an illustration and projection in establishing a business.
To submit a tender
In a project, the proposal serves as the basis for conducting tenders, both from government and private institutions.
To conduct research
In the general research field, proposals serve as a basis for conducting research related to social, cultural, religious, economic and other fields.
To apply for credit at the bank
To hold activities or events
The proposal serves to provide detailed information about activity when submitting funds for the implementation of activities, such as celebrations, seminars, training, and others.
Due to those reasons, people decide to write a proposal, so that they can get financial assistance, support, or simply permission or approval.
Types of Proposals
In general, proposals can be divided into four types. Referring to the definition and reasons for writing a proposal above, here are some types of proposals:
Activity Proposal
This is a proposal to carry out an activity. The contents of the activity proposal are the submission of an activity plan, both individual and group, for example, art and cultural performances. Often these activity proposals are written as a request for funds from certain parties. And as compensation, the activity organizer will offer something useful for donors, such as advertising space.
Business Proposal
These are proposals related to the business world. The examples are business establishment proposals, cooperation proposals between companies, and others.
Project Proposal
This type of proposal is generally used in the business world where the contents of the proposal are about a series of activity plans. One of the examples is a proposal for a development project.
Research Proposal
This type of proposal is generally used in the academic field. Examples of research proposals are for making theses, theses, and others. This proposal was made as submission of research activities.
A good request for proposal will make the goal of writing the proposal itself successfully accomplished. You can see some of the examples of good request for proposal template on this page.
Request For Proposal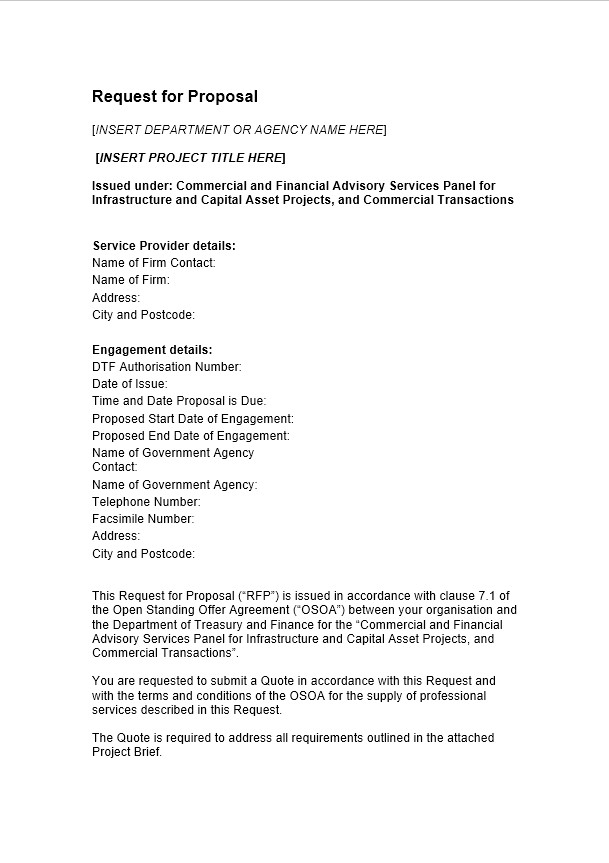 Request For Proposal Template Word
Request For Proposal Template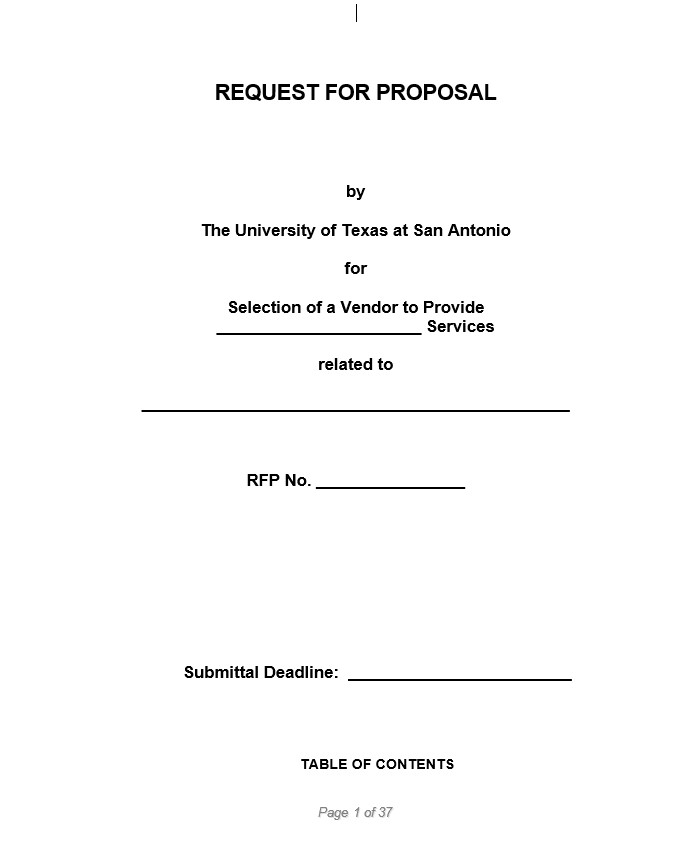 EHR Request For Proposal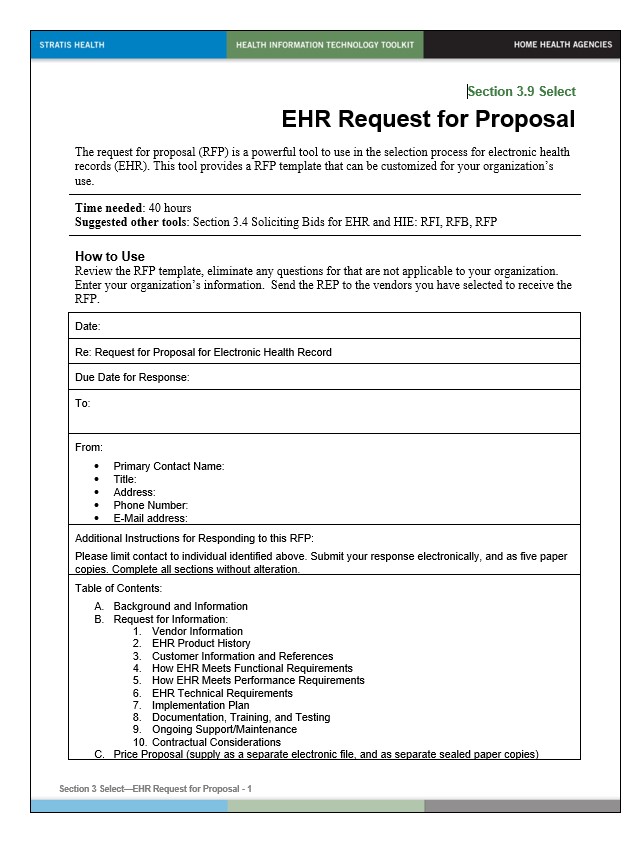 Notice Request For Proposal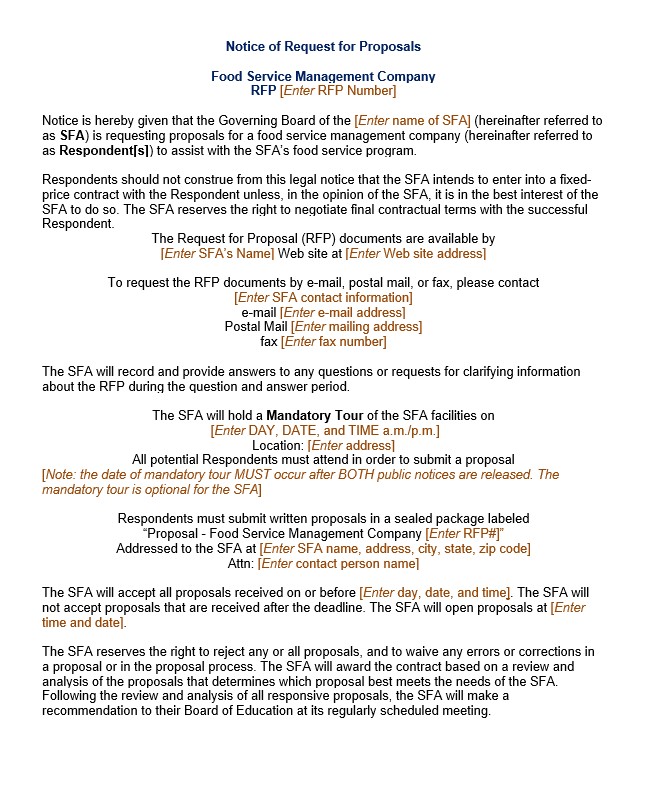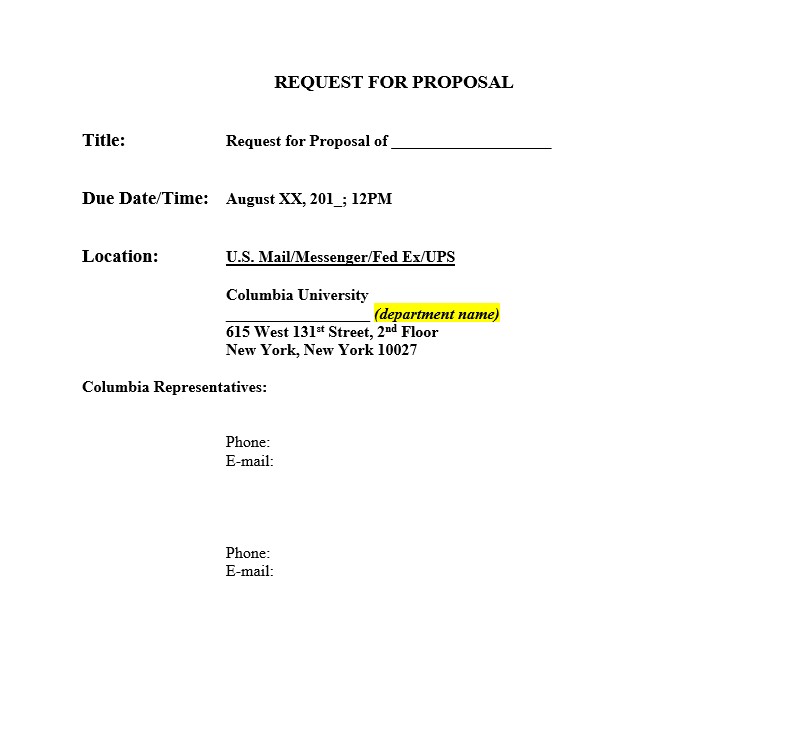 Request For Proposal Example